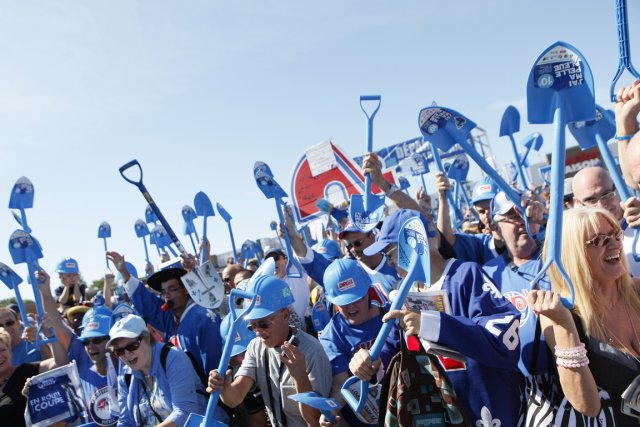 Good AM Hockey fans!
A few days ago,
Quebec City broke ground
on the construction of its new arena. A huge deal in my hometown, let me tell you.
Personally, I have always worried that the fervor surrounding this new building and the presumed return of an NHL franchise could lead to bitter dissapointment.
After all, should the NHL need to move a franchise, there are many other enticing markets where a team could land. Seattle, Portland, Kansas City, Las Vegas and Southwestern Ontario all quickly come to mind.
If a team is forced to move in the coming years, where do you think it will end up?
Habs and Hockey News
- HabsWorld takes
a fantasy look at Brandon Prust
.
- Habs Eyes on the Prize continues its countdown of the team's best players under 25. Today, they enter the final five with
Nathan Beaulieu
.
- Allan Muir of Sports Illustrated has some
news and notes from around the hockey-verse
. Namely, Sweden has adopted a rule allowing players to kick in goals.
- In Quebec City — just like the rest of the country — hockey and politics go hand-in-hand. P.K Péladeau claims that
if a PQ government is elected, the return of the Nordiques is possible
.
- You know how everything is backgrounds in Australia? That also goes for its hockey season, which recently concluded and
saw Melbourne win its third straight championship
.
(Photo by Yan Boulet/Le Soleil/LaPresse.ca)