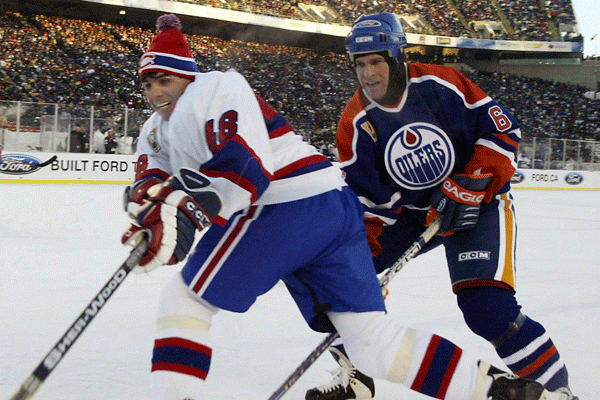 Good morning Hab fans!
Yesterday, I posted a quick roundup of the Montreal Canadiens' various moves of late. After all, with so many hires of late, I felt a little summary would not hurt.
After that was posted, a couple of individuals on Twitter posed one very interesting question: will there be a third assistant coach?
The question was a good one. However, I did not have an answer at the time.
Then,
@realpuckpandits
provided a tip.
According to Dany Dubé and Brian Wilde — also via Twitter — it seems that JJ Daigneault of on the verge of obtaining that third assistant spot.
Daigneault served as an assistant at the AHL level with the Connecticut Whale this past season. He also has 899 games of NHL experience, including parts of seven season with the Canadiens.
Habs News
HabsAddict -
Habs Roundup: Assistant Coaches and Management Team Finalized
(Photo by Canadian Press)