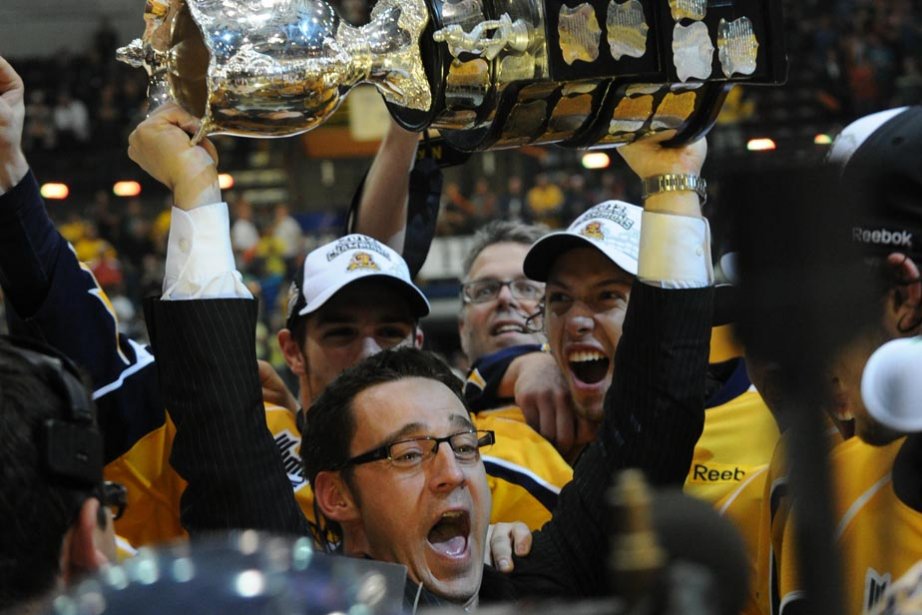 Good morning Hab fans!
The Memorial Cup hosts, the Shawinigan Cataractes, are also the
Memorial Cup Champions after a 2-1 overtime win against Dale Hunter's London Knights
.
As a result, Habs' prospects Michael Bournival and Morgan Ellis can now stake claim to the most prestigious prize in junior hockey.
With an assist on the game winning goal, Michael Bournival vaulted into fifth in scoring with seven points in six games. Meanwhile, Morgan Ellis assisted on the first Shawinigan goal and was named the game's second star.
First-round selections Jarred Tinordi and Nathan Beaulieu were also part of the tournament.
Brendan Gallagher and Patrick Holland both had strong offensive seasons in the WHL.
With all of that in mind, has this year's performance by Canadiens' prospects made you feel optimistic about the upcoming season?
Habs and Hockey News
ESPN -
Holiday weekend jam: 10 finals facts
HabsWorld.net -
UFA Assessment: Travis Moen
La Presse -
Les Cataractes champions!
La Presse -
Une soirée survoltée
La Presse -
Michaël Bournival rend hommage à son entraîneur
Sports Illustrated -
Don't crown the Kings prematurely
The Hockey News -
2012 NHL Stanley Cup final preview
TSN -
Kings' Doughty shining with stellar playoff performances
TSN -
DeBoer delivers Devils back to elite level in just one year
USA Today -
How Kings, Devils stack up in five key areas
USA Today -
Marty McSorley hopes Kings reverse his curse
(Photo by Sylvain Mayer / La Presse)